Emergency and Exit Light Testing
Emergency and Exit Light Testing Checkmate Safety are experts when it comes to emergency and exit light testing, system maintenance and compliance. We can set up a schedule that will keep your system operational, protecting your business and fulfilling the legal requirements.
Emergency and Exit Light Testing – Moorooka
Checkmate Safety has Emergency and Exit Lighting technicians throughout Brisbane servicing Moorooka, Salisbury, Archerfield, Acacia Ridge and Rocklea regions.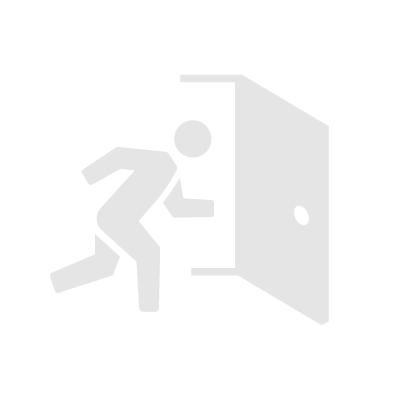 Thermal Imaging or Thermography
Switchboard thermal imaging is a unique, specialised service that uses infrared thermography to assist early detection of electrical faults and malfunction in your electrical system.
The service is an important part of electrical maintenance and safety plans to maintain a safe and compliant electrical system.
Only technicians that are AS ISO 18436.7:2014 certified and equipped with electrical thermographic equipment can perform this diagnostic service and correctly interpret the results.
Infrared thermography is a relatively new technology which has become available within the past 10 years.
What is Switchboard Thermal Imaging?
The process involves a photo being taken of switchboards or any part of an electrical installation to identify any heat issues that may be underlying and hidden from regular visual inspections. The image is displayed in a coloured array ranging from the lowest temperature surface in the picture through to the hottest. Values are displayed to give digital readouts of actual surface temperatures that can reveal a host of problems to a trained eye. The benefits are immense when identifying overload conditions that potentially could cause a switchboard fire and shut a business down for hours at massive costs.
Inspections are carried out in real-world operating conditions, with no downtime required, and remedial works can be scheduled ahead of time.
A report is provided to the client, detailing the findings and any rectification work needed by our qualified technicians within 48 hours (usually the same day).
Your report will include:
Details of the switchboard/s inspected

Results summary

Heat map imagery with interpretation notes

Details of any identified faults

Recommended rectification work (if required)
We recommend the Thermal Imaging be undertaken annually, or as required by your insurance provider.
All staff undertaking switchboard thermal imaging are certified AS ISO 18436.7:2014: Condition monitoring and diagnostics of machines — Thermography.
We recommend that Thermal Imaging be undertaken annually, or as required by your insurance provider. 
Get piece of mind when you set up a schedule with Checkmate Safety for emergency and exit light testing
Checkmate Safety will set up your service schedules to be done every 6 months, you will be notified of any faults that need to be rectified. We will work with you to keep your premises compliant.
Contact Checkmate Safety, the Emergency and Exit Lighting testing experts, now for an obligation-free quote on 1300 00 2468. We have our expert team servicing areas across Queensland including Brisbane, Sunshine Coast, Gold Coast, Toowoomba,Roma, Dalby, Stanthorpe, Warwick and Goondiwindi areas.